Auto Repair in Gary, IN
Since 1999, Glen Park Autoworks has proudly provided area motorists with a full scope of auto repair and maintenance services, all done at affordable prices. From brakes to tire inspection, we are your one-stop shop for complete auto care! Contact us today to schedule trustworthy, fast, reliable and quality service at the right price.
Glen Park Autoworks is a U-haul dealer now.
Automotive Excellence You Can Count On

When you need auto repair in Gary, IN, the last thing you want is a hassle. At Glen Park Autoworks, we understand, which is why we make everything simple, fast and honest for our customers. We know you don't have time to deal with the headaches of automotive repair, so we minimize all of the obstacles between you and a fully-functional vehicle. From upfront pricing and quotes, to fast turnarounds and reliable workmanship, you'll get nothing less than the best from our auto repair experts! Plus, we can work on just about anything.

Brakes and tires
Mufflers and exhaust
Alignments and suspension
Engines and transmissions

Heating and cooling
Electrical systems
Auto maintenance
We are a RepairPal Certified® shop for CarMax owners. Our goal is to connect consumers with the best auto repair shops across the nation, knowing these shops will give them a superb car care experience marked by transparency and trust. Call us today!
Complete Vehicle Care
Whether you need brakes or ball joints, engine repair or exhaust service, our shop is ready to deliver exceptional workmanship. Contact us today to schedule a service appointment.
Providing auto repair services to Gary, IN
Contact Us Request an Appointment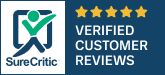 Proudly offering auto and emissions repairs to the following cities and surrounding areas:
Gary, IN
Hammond, IN
Highland, IN
Lake Station, IN
Portage, IN
Calumet City, IN
Whiting, IN
Merrillville, IN
Hobart, IN
Crown Point, IN
Schererville, IN
St. John, IN
Tinley Park, IL
Orland Park, IL
Oak Lawn, IL
and Surrounding Areas!